The MOTO-DUDE DOMAIN
---

1991 GSX1100G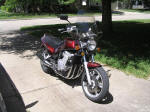 I had this great bike since late 1991 -- 17 years! This year I have begun going over some of the rough spots with the goal of getting the bike cleaner and newer looking. The biggest part of my budget will go toward having the carbs rebuilt, repainting, and replacing the rusted header pipes. Many other smaller items can be restored by a little polish and paint.
| | |
| --- | --- |
| Replaced the header pipes with genuine Suzuki parts. Nothing makes a bike look new better than a pristine stock exhaust from front to back! | Sanded and painted the weathered oil cooler covers semi-gloss black. I think this is a big improvement over the silver color, blends the cooler in. The silver made it stick out. |
| The plasti-chrome gauge covers had long been pitted and the yellow plastic showing through. Some sanding and more semi-gloss black gives them a fresh look, and reduces the G's chrome content. | New fork seals and slightly firmer fork springs clean up the front end. |
Carb overhaul



Time to pull the carbs. Note to self: clean and paint that rust spot on the swingarm.


These cables were the hardest part in removing the carbs. Carbs ready to visit Mr. Veatch, the G-Whiz.



Carb slides being prepped by

Dennis Veatch



Teflon slides




Glued and cropped




New emulsion tubes




Ready to breath new life into the G.

Dennis does quality work for a very good price!

Time to clean the idle circuit for a smooth idle. You need some basic drill bits and good screw extractors. I used a 7/64" bit and the #2 extractor.



The idle adjustment screw is beneath the EPA plug. Carefully drill a hole through the plug but stop once you break through--don't drill into the screw behind it.




The screw the appropriate sized extractor counter-clockwise into the hole. After a couple turns it should bite into the plug and turn it. Work the plug out,

Carefully screw the idle screw in, count the turns, write it down. Do NOT overtighten, you want to just seat the screw a little. Then unscrew it and remove the screw and spring, flush the hole with carb cleaner, and clean the screw with a clean towel and carb cleaner. Screw it back in all the way and then unscrew it 2 turns to 2.5 turns.


Be sure to adjust the cables to give you a little play, and make sure you put some motorcycle vacuum plugs and the little clamps on; the temp plugs Dennis sends will not hold up for more than a day. Carb backfires will pop them right off. My G is back on the street and calling out all the crotch rockets now. Special thanks to Dennis and Andy at Metric Motorcycles.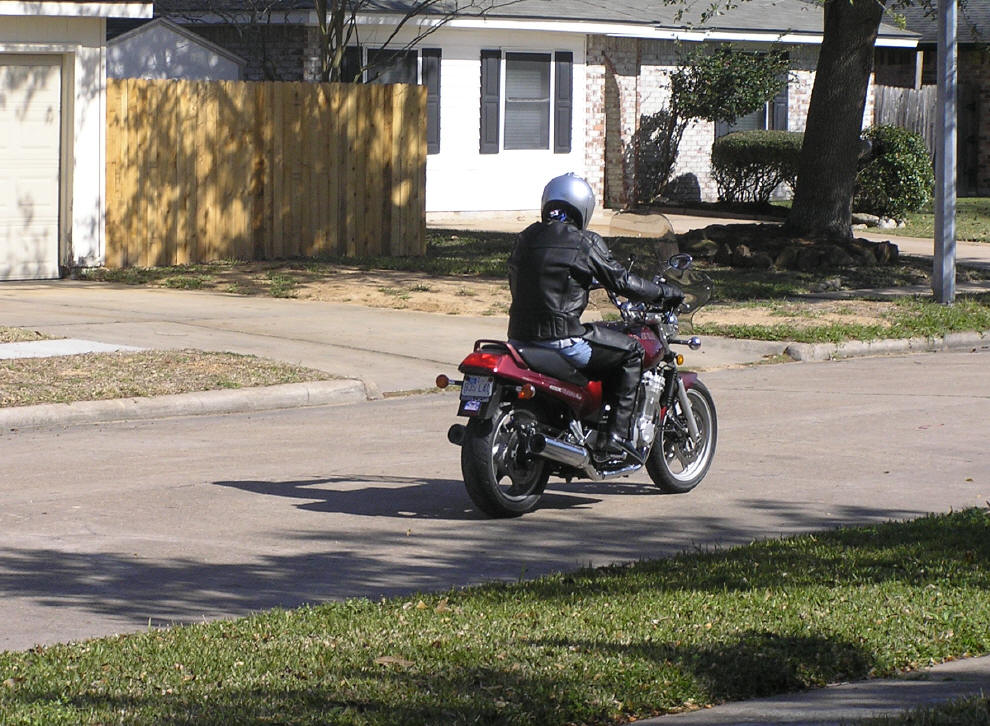 ---
Return to The MOTO-DUDE DOMAIN
Last revved up: 01/29/2009